How it works
Sliderz works on a simple scientific principle... rather like a pair of skis.

The base is made from a specially developed compound which creates an extremely low frictional resistance to allow an easy sliding action, and this is bonded to a thin but dense foam pad with a high grip surface. This Surface protects the object being moved while keeping it firmly in place.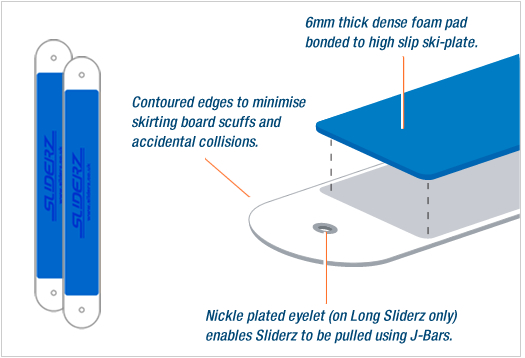 See Sliderz in action in the video and discover movez made easy...